Deliver a consistent customer experience across all your sales channels with full integration between your online,
mobile, kiosk, and in-store service.
Why Choose Acumatica for Retail-Commerce?
With an Acumatica Retail-Commerce software solution, you can manage omni-channel orders, inventory, picking-packing-shipping, returns, customer support, and accounting all from one dashboard. Always available on the device of your choice, Acumatica enables continuity of operations for small and midmarket organizations.
This complete Retail-Commerce ERP solution tightly integrates Acumatica's Financials, Sales, Inventory, CRM, and Fulfillment systems with popular eCommerce platforms, including native integration to your BigCommerce and Shopify web stores.
Connect your storefront or point-of-sale (POS) with a flexible back-office system that grows with your company, offers unique customer experiences, and provides valuable insights into your business.
Acumatica Retail-Commerce Edition offers native support for customer-specific pricing, products with variants, multiple warehouses, discounts and promotions, offer bundling, shipment tracking, and more.
Check out this video to uncover the latest retail and eCommerce features and capabilities delivered in Acumatica New Release 2021 R1.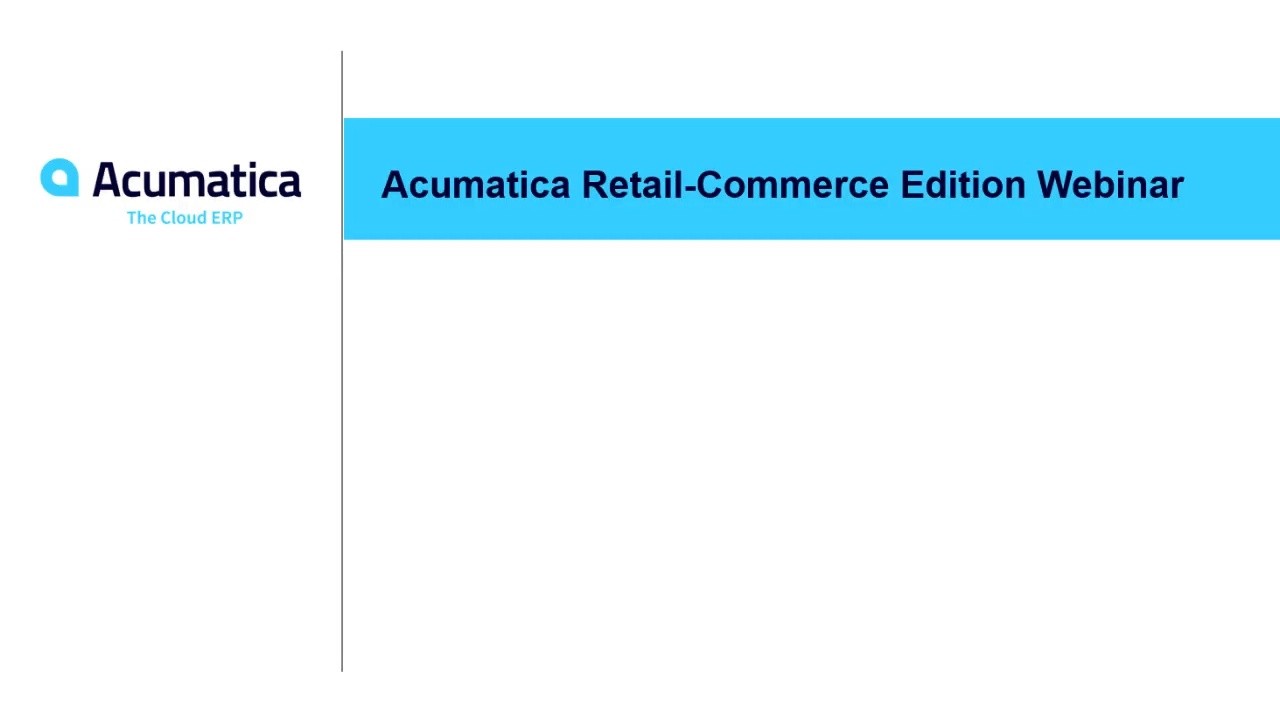 The Total Economic Impact™ Of Acumatica
Discover the financial and business benefits of Acumatica Cloud ERP.
The New State of Work in Challenging Times
The right cloud ERP software can keep your virtual teams productive even during a pandemic. Here's how.
Benefits of Retail-Commerce Edition for Your Business
Core Applications of Acumatica Retail-Commerce Edition
Optional Add-Ons for Acumatica Retail-Commerce Edition
Get a free consultation to help
accelerate your business