The complete, native, cloud-based construction accounting software.
Why Choose Acumatica for Construction Accounting Software?
With an Acumatica construction accounting software solution you have a complete, real time view of your business anytime, anywhere that includes powerful financials, job cost accounting, project management, payroll, inventory, service management, CRM, mobile and more.
Built on the world's best cloud and mobile technology with a unique, all-inclusive user licensing model, this easy-to-use construction accounting software will help increase collaboration, streamline time-intensive processes and increase project visibility and profitability.
"We had been using a legacy construction accounting software package when we found Acumatica Construction Edition, and it is a perfect fit," says Ron Fairchild, Chief Financial Officer, Texas Scenic Company, Inc. "It's a modern cloud solution that handles our manufacturing, service, distribution and construction business in one cohesive integrated solution allowing a seamless flow of data. We expect this to provide significantly better business insights and improve overall efficiency."
Check out this video to uncover the latest construction features and capabilities delivered in Acumatica New Release 2021 R1.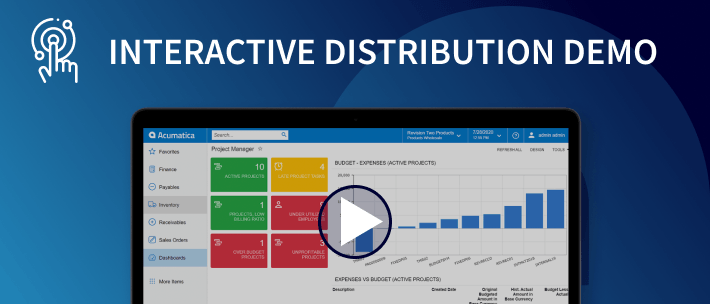 The Total Economic Impact™ Of Acumatica
Discover the financial and business benefits of Acumatica Cloud ERP.
The New State of Work in Challenging Times
The right cloud ERP software can keep your virtual teams productive even during a pandemic. Here's how.
Benefits of Construction Accounting Software for Your Business
Construction Accounting Software Features
Acumatica Construction Edition Functionality
Get a free consultation to help
accelerate your business