A complete, multi-site cloud manufacturing control and planning system for make-to-stock, make-to-order,
engineer-to-order, project-centric, job shop, batch, and repetitive manufacturing, NEW! Process Manufacturing
Why Choose Acumatica for Cloud Manufacturing ERP Software
Integrate production planning and the shop floor with customer management, sales orders, inventory, purchasing, accounting, and financial reporting to provide real-time coordination of activities across your entire business. Use your phones and tablets to capture material issues, move transactions, and labor with Acumatica's mobile app and scanning. Supervisors and manufacturing management can access approvals and monitor production orders, schedules, and material plans anywhere, anytime on the road, in the office, or at home.
Acumatica Manufacturing Edition supports multiple manufacturing methodologies including make to stock (MTS), make to order (MTO), engineer to order (ETO), configure to order (CTO), batch process and more. Customers span every manufacturing industry including automotive, electrical and electronics, industrial machinery & equipment, instruments, fabricated and primary metals, food and beverage, and many others.
Check out this video to uncover the latest manufacturing features and capabilities delivered in Acumatica New Release 2021 R1.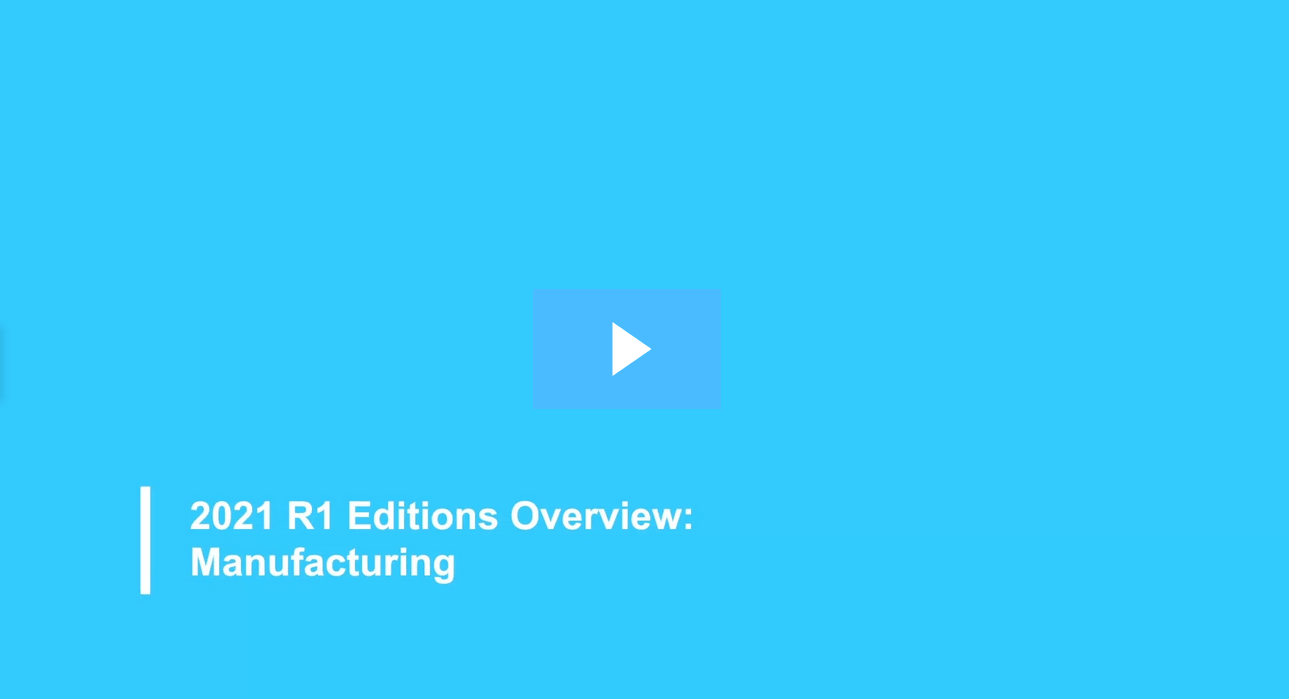 The Total Economic Impact™ Of Acumatica
Discover the financial and business benefits of Acumatica Cloud ERP.
The New State of Work in Challenging Times
The right cloud ERP software can keep your virtual teams productive even during a pandemic. Here's how.
Benefits of Manufacturing ERP Systems for Your Business
Manufacturing Management Applications
Get a free consultation to help
accelerate your business