Monitor and manage project costs, revenues, and budget for projects. Define projects and tasks, then populate projects with employees, resources, and equipment. Manage projects of any complexity across different project types and industries and roll costs up to financial reports.
How Project Cost Tracking can work for you
Seamlessly integrate with Acumatica General Ledger, Accounts Payable, Accounts Receivable, Inventory, Purchase Orders, Sales Orders, Time Management, and Advanced Expense Management modules to automatically track project costs and budget. Associate any document with a specific project for complete accounting for all activities and costs. Ideal for any industry including professional services organizations such as engineering firms, marketing companies, consultants, law firms, temp agencies, and many others.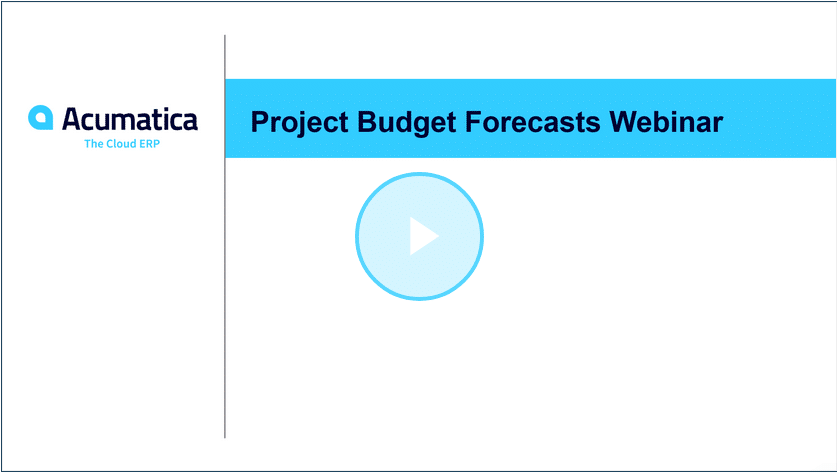 Key Benefits of Project Cost Tracking for your Company
Important Features of Customer Portal
Assign project managers, employees, equipment, and other resources to projects and tasks. Establish billing rules and options for each task.
Define tasks globally or for individual projects. Assign billing rates by project, job role, and individual to generate expected revenues in project budgets.
Easily add activities using Project Accounting or through CRM. All Acumatica modules are fully integrated.
Allocate overhead and shared expenses to individual projects according to formulas you create including billable and non-billable items.
Templates for Projects and Tasks
Create new projects from master templates. Specify people, equipment, budgets and project billing. Multiple users can work on multiple concurrent projects.
Keep close track of accumulated but unbilled costs (work-in-progress) to help keep projects on-budget. Acumatica adds control for billing against schedule without losing track of actual expenditures.
Forecast project budget by period
Enter and modify project budget forecasts and compare these forecasts with the actual project costs and incomes for each financial period. Users can forecast original and revised budget amounts and quantities for existing project budget lines for financial periods of the master calendar. Also, users can create generic inquiries and pivot tables.
Get a free consultation to help
accelerate your business