General Contractor Accounting Software
Make the most of every type of construction project, stay on schedule, manage job costs and achieve greater profitability.
How general contractor accounting software can work for you
All primary business functions such as financials, job cost accounting, contracts, purchase orders, subcontracts, and customer management are part of a single, cloud-based system. Acumatica Construction Edition contains General Contractor accounting software to handle project financials, costs, and revenues along with additional functionality to handle change order and contract management. You can also tailor Acumatica Construction Edition for customers, employees, and vendors using Acumatica's modern interface to add or update dashboards, reports, workflows and apps. Customize capabilities without coding and develop system extensions using standard Microsoft tools.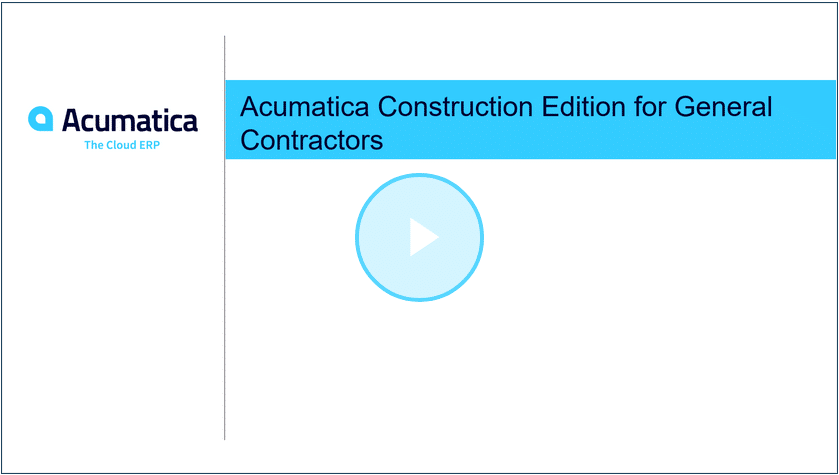 Key benefits of Construction Edition for your General Contractor company
Get a free consultation to help
accelerate your business