Powerful business finance software – simple enough for small shops and comprehensive enough for complex multi-nationals –
that can support your needs today and in the future.
Why Choose Acumatica for Financial Management
Financial management software provides businesses with a full suite of accounting functions to track daily financial operations and generate quarterly and annual financial statements. In addition, it provides tools for reporting, analysis, budgeting, and planning.
Designed for companies with complex requirements, yet easy to use in smaller organizations, Acumatica Financial Management software provide a feature-rich accounting suite, fully integrated with Acumatica's Customer Management, Distribution Management, Manufacturing Management, Field Services Management, and Project Accounting product suites.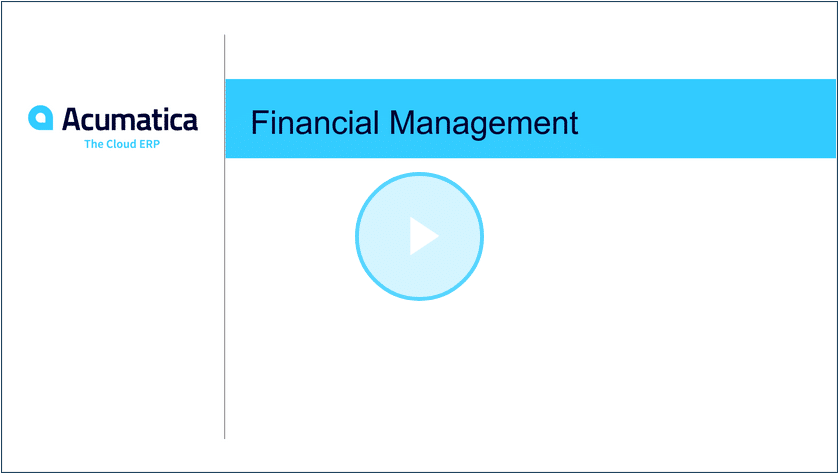 Benefits of Financial Management for your Business
Financial Management Applications
Ready to put Acumatica to work for you?