Maintain complete visibility of your customer's equipment under warranty as well as equipment history.
Manage service contracts and schedules for recurring visits to your customers.
Why Choose Acumatica Equipment Management
Equipment management is essential for service-driven organizations that manage maintenance contracts for customer-owned equipment. This is critical for services related to equipment or labor warranties.
The Equipment Management application extends Service Management capabilities to record the history of customer-owned or company-owned equipment. Avoid mischarges and objections by establishing warranty offers for equipment or components. Keep track of serial numbers, define default vendors, and track sale and installation dates for each component.
Every detail for equipment is maintained in the system and available to field service technicians through the mobile application. Armed with information, technicians can provide faster and higher quality maintenance services for customer equipment.
Create field service contracts to associate equipment for preventive maintenance or create schedule rules for recurring service visits to your customers.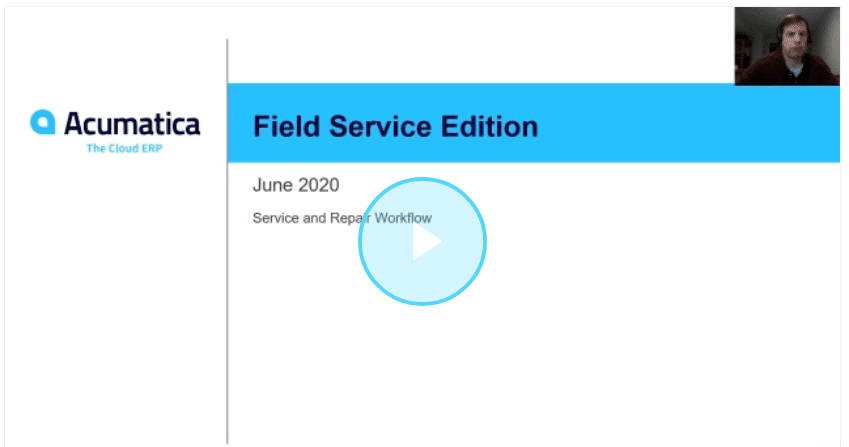 Benefits of Equipment Management for your Business
Equipment Management Features
Schedule and maintain a history of appointments for services performed on equipment items installed at customer facilities.
Define components of equipment items and schedule appointments for regularly scheduled replacements.
Define warranties by equipment and by component. The system will notify the employee and manager as appointments are manually or automatically scheduled.
Preventative Maintenance Contracts
Create recurring schedules for preventive maintenance and fine-tune appointment assignment using calendar boards.
Standardized Billing Contracts
Define a billing period and the allotted amount of service hours or visits permitted in the period. Apply overage charges when allotted services exceed maximum visits or hours for the period.
Update appointments and equipment items on the road or in the field at customer sites using the mobile application designed for Android and iOS devices. Select the equipment to repair and service, take pictures, access equipment history, review warranty information, use your phone for note dictation, and update the order status directly from your mobile device.
Multi-Language and Localization
Support multiple languages, date formats, and number formats. Define a default language by user for the web and on the mobile app.
Enterprise-Wide Integration
Convert CRM opportunities into service orders and appointments for equipment repair. Stock equipment and component items sold through the sales order application can be maintained for on-going equipment management and maintenance. Create recurring service schedules for a project and manage budgets and profitability across and project. Capture time for employee timecards used for payroll. Manage equipment and replacement part inventory with integrated purchasing, requisitions, and powerful inventory replenishment logic.
Get a free consultation to help
accelerate your business