The Customer Management Suite includes web-based customer relationship management (CRM) applications for
managing leads, contacts, opportunities, and customer accounts.
Why Choose Acumatica Customer Management?
#1 ERP and CRM that work together. Customer Management (also called Customer Relationship Management) was built into Acumatica from the very beginning. It is not a loosely integrated module like so many other midmarket ERP products. From marketing, quoting, and sales to delivery and post-sales support, customer information is always up to date and accurate.
#2 Integrated content management. Acumatica provides a consolidated view of all customer records in a single database. This access to all written quotes, invoices, and support cases provides to every member of your team a 360-degree view of all customer activities and records. Address information seamlessly flows between the business account and contact forms, including different address information for contacts.
# 3 Visibility. Dashboards and reports provide real-time sales data to help your team manage forecasts, quotas, and results. Efficiently communicate and collaborate with customers through the Acumatica Customer Portal. Helpful tools give customers access to information about their interaction with your company and enable activities online.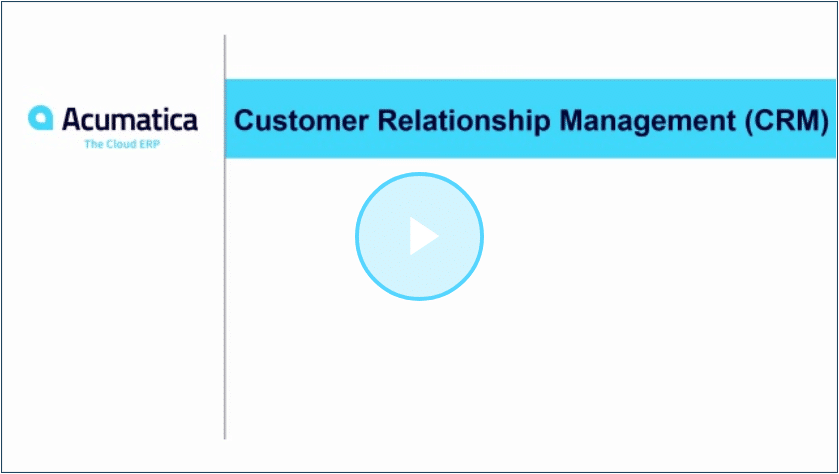 The Benefits of Acumatica Customer Management
Customer Management Applications
Get a free consultation to help
accelerate your business