Advanced Planning and Scheduling (APS)
Maximize tooling, machine, and work center utilization with finite capacity scheduling and rough-cut capacity planning.
Manage Resource Constraints with Powerful Advanced Planning & Scheduling (APS)
Manage and monitor your shop floor schedule and work center capacity, both finite and infinite. Acumatica Manufacturing Edition's Advanced Planning and Scheduling allows manufacturers to consistently and cost-effectively meet customer demands by setting accurate and reliable delivery dates based on the actual availability of resources.
Optimize manufacturing production by integrating key elements such as materials, production capacity, process sequence, supplier capacity, and facility schedules, into a powerful, real-time planning and execution application. Advanced Planning and Scheduling software allows users to accurately schedule production against work centers, machines, and tooling resources. It also accurately determines requirements for materials and capacity while providing resource utilization and efficiency reporting for expensive capital equipment.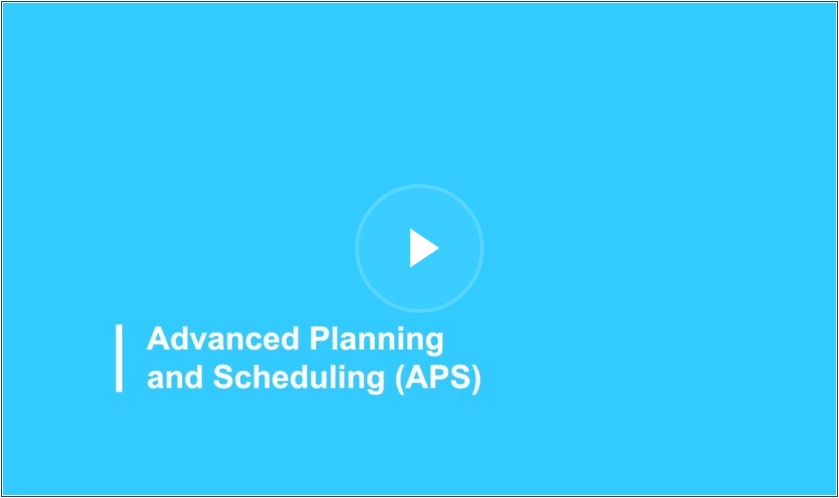 Key Benefits of Advanced Planning and Scheduling Software for Your Company
Important Features of Advanced Planning and Scheduling
Work Center Capacity Planning
Enables the system to plan, monitor, and provide details regarding production orders scheduled by work center to maximize work center utilization and load balancing.
Allows the user to schedule down to the machine level for operations that must run on that specific machine or where one machine is a better choice based on i's capacity, speed, or capabilities.
The ability to schedule tooling constraints such as dies, jigs, fixtures, molds, consumable machine tools, or other tooling where availability impacts production scheduling.
Schedule production considering on-hand, available inventory, current production orders, and open purchase orders to ensure that production orders aren't scheduled if materials aren't available or won't be available soon.
Utilize work center and machine dispatch reports for a clear view of currently scheduled production orders and operations. View reports to identify required resources for scheduled production orders.
Rough-Cut Capacity Planning (RCCP)
RCCP schedules open production orders against finite capacity constraints. Optionally, the orders selected can be released. Orders are loaded and scheduled in sequence based on priority, constraint dates, and production order number. The availability of material is considered including supply orders such as purchase orders, transfer orders, or component production orders.
Accurately schedule resources with finite scheduling of labor operations using crew sizes and labor efficiency.
Use Advanced Planning and Scheduling logic to determine how many units of an item will be available by a date or calculate availability dates for a quantity of items based on finite capacity constraints, material availability, and vendor lead times.
Ready to put Acumatica to work for you?