Acumatica for Arena Native Connector
Automate synchronization of engineering bills of material, revisions, and items from Arena to Acumatica manufacturing bills of material and inventory items.
Expedite the Engineering to Manufacturing Hand-off with Connected Product Lifecycle Management
Acumatica for Arena Native Connector enables manufacturing engineers to design newly manufactured parts and modify existing parts inside Arena. Manage engineering changes for the full product record and engineering disciplines, including mechanical, electrical, software, packaging, and documentation with supply chain collaboration, regulatory compliance, and quality management. Connectivity eliminates duplicate data entry, automating the hand-off from engineering to manufacturing.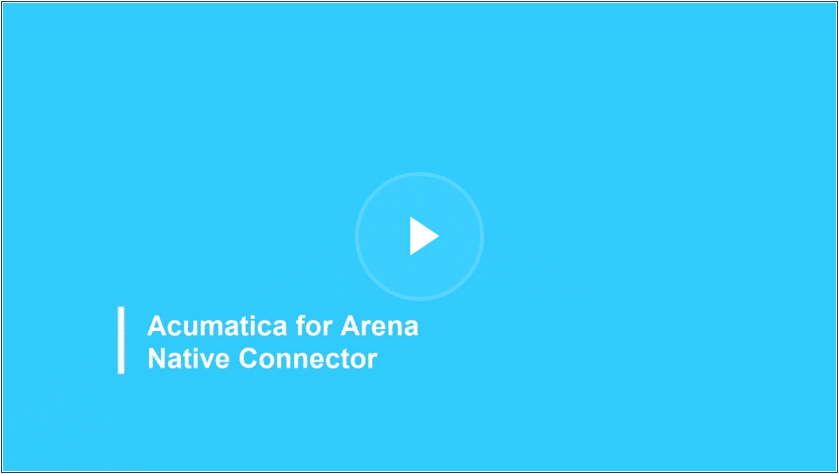 Key Benefits of Product Lifecycle Management Software for Your Company
Important Features of Connected PLM Software
Streamline Product Releases
Connect engineering designs and data in Arena with manufacturing bill of material, routings, and data inside Acumatica.
Reconcile engineering bills of material components with manufacturing bills of material.Use multiple dimensional calculations and formulas to determine the material requirements for specific components.
Add or adjust routing labor operations for manufacturing bills of material.
Sync Items and Attributes
Synchronize items and attributes from Arena with Acumatica Inventory Management.
Synchronize vendors in Acumatica with supplier records in Arena.
Get a free consultation to help
accelerate your business