Acumatica delivers the real benefits that today's businesses require in their ERP System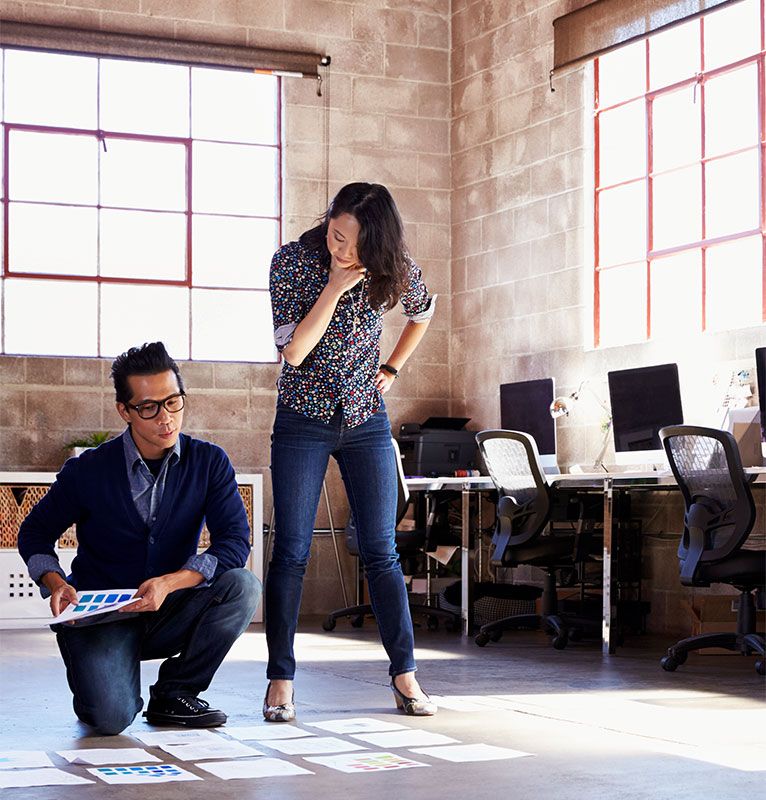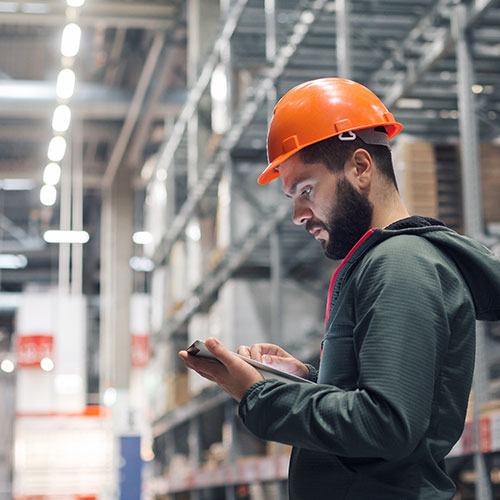 Having the right inventory is key – track and manage this critical business asset.
Inventory represents a significant investment of time and cost for many companies. Tracking your inventory is critical to keeping costs down while making sure there is enough inventory to satisfy customer demand. Inventory is more than just finished goods, it also includes materials being used for work in progress as well as being reserved for repair and replacement parts. Tracking items in your warehouse (or multiple warehouses!), plus items on order and items already committed, can be a daunting task. Acumatica facilitates effective inventory management methods and proper purchasing processes so your company can avoid inventory shortages and inventory overstock.
Managing inventory
Inventory accuracy is improved by automating the purchasing, receiving, issuing – and, in some cases, the return – of inventory items. With Acumatica Cloud ERP system, the entire process can be tailored through built-in workflows to include workflow approvals for requisitions.
Cost of inventory
Knowing the quantity of inventory is important, but to get a true handle on your profit, the actual cost of inventory must be carefully maintained over time. With Acumatica, you can employ several different methods, including LIFO, FIFO and average costing, to value your inventory for your financial statement.
Work more efficiently – modern tools and insightful information lead to better results.
Replacing outdated systems and manual processes with modern systems streamlines your operations and increases processes with automated workflows that work with your business processes.
Modern systems
Advanced Cloud ERP solutions like Acumatica deliver full-function, flexible, fully-integrated enterprise-class order processing, CRM, operations management, and accounting—all tailored to the needs of growing small and mid-size businesses.
Insight into your business
Acumatica's business intelligence (BI) tools and dashboards combines data from multiple sources and enables users to uncover insights lost in the data through rich visuals and natural language queries.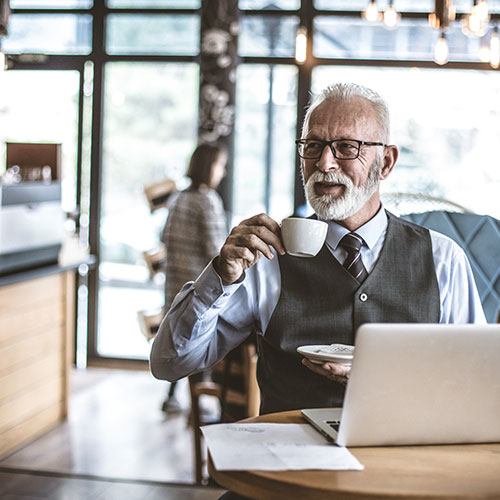 Access your business information from anywhere, at any time, on any device.
Mobile devices are everywhere, and your customers, partners, and employees use them regularly to communicate, access the Web, and conduct business.
Acumatica Cloud ERP system offers 24/7 system access from any location on any device. Content automatically reflows to respond to various screen sizes, orientations, and resolutions, which ensures the interface and workflow is consistent. This translates into improved freedom and productivity, allowing people to choose where they work and on their preferred device.
Anytime, anywhere access for your customers, too!
Acumatica's Customer Portal, part of the Customer Management Suite, allows your customers perform account-related activities, such as balance inquiries, support requests, and access to product documentation.
Help for the road warriors
For simple but frequently used tasks that field staff need, such as time or expense reporting, the Acumatica mobile app for iOS and Android is available at no charge.
The advantages of a system designed for the cloud
Conquer complexity and deliver on promises to your customers.
Today's customers want faster and better service. They demand products with the features they want, answers to questions immediately, and access to you anytime via the web or phone. Older systems do not have those capabilities designed into their product. Few of them support true cloud computing, e-commerce websites, and mobile applications. The sad reality is that these old systems are expensive to maintain and end up handicapping companies trying to stay competitive.
Modern systems are the answer
Acumatica is truly a modern ERP solution that integrates all these technologies with the front office and back office to automate your processes, assist you in planning for the future, and provide real-time dashboards so you can visualize the current results anytime, anywhere, and on any device.
A solution for SMBs
For the small- and mid-size businesses that Acumatica serves, the ability to adapt and grow with change was designed into the product from its inception. Companies often find that everything they need is included in one integrated and highly tailorable package that meets today's requirements while still being able to scale for the future changes.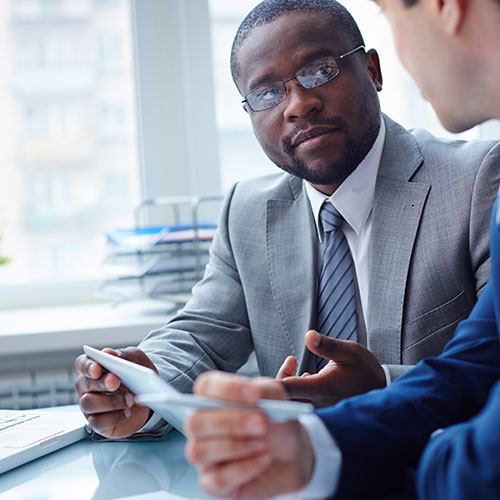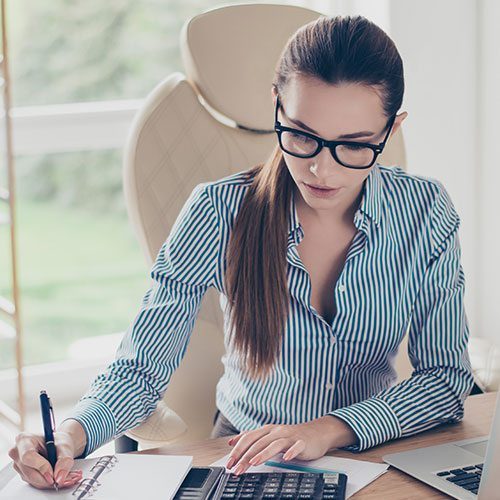 Be responsive to customers while managing fulfillment and cash flow.
The best way to improve cash flow while maintaining a high level of service, is to take orders accurately, ship quickly using customer preference, avoid mistakes in billing, and have reporting to signal slow payers. This all sounds simple, but without modern automated systems, these tasks are time-consuming and prone to errors.
Modern ERP systems reduce errors and the time it takes to receive your cash from a sale
Customer orders can be automated in many ways, including websites, phone orders, and point-of-sale devices. The system can automatically apply discounts, display item availability, and offer delivery options. Orders are then sent to shipping and invoiced—without requiring the initial information to be rekeyed by a human.
Speed payment through accurate invoicing
Acumatica provides flexibility and accuracy with invoicing by offering flexible terms and conditions, contracts, deferred billing, and recurring billing to meet your customer's needs. In cases when the customer is slow to pay, visual dashboards can alert the customer service team to inquire about the issue before it becomes a significant problem.
Position your company for growth with excellent customer service.
Many small- and medium-size businesses do not have the systems to allow their staff to see all customer activities across each of the company's operations. This forces those in customer service to operate with limited or outdated information.
Improve the management of customer relationships
Modern ERP systems have customer relationship management (CRM) integrated into their foundation. All information from quotes, orders, shipments, invoices, payments, and service calls is retained and available to all of the company's staff.
360-degree view of all customer activities
The ability to see a customer's interaction with your organization from initial contact through purchase and support provides valuable information about customer behavior and offers your company opportunities for upselling, proactive actions, reduced support costs, and greater customer satisfaction.
Acumatica's Customer Portal gives your customers 24/7 access
The Acumatica Customer Portal offers customers the ability to manage their account any time of day for tasks such as performing balance inquiries, initiating a support request, or accessing product information.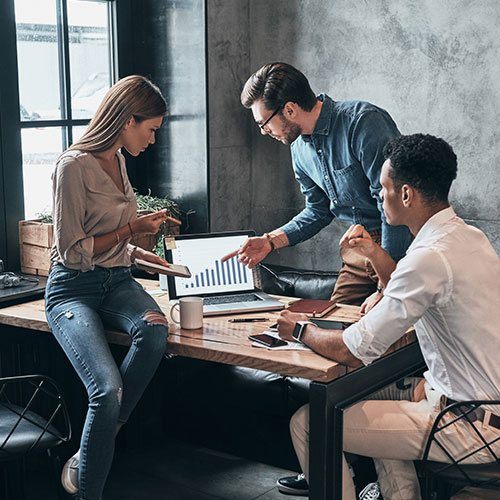 Get a free consultation to help
accelerate your business