Connected Business.
Delivered.

By the 4Sight Acumatica Team.
Acumatica is the complete Cloud ERP solution for all your business management needs today and in the future delivered by our 4Sight results driven Team.

4Sight boasts the region's leading Services skills in the following industry sectors:

Manufacturing, Mining, Construction, Distribution, Retail, IT Telecoms, Professional Services and Equipment Service
Why Acumatica ERP and 4Sight
Digitally resilient companies rely on 4Sight and Acumatica Cloud ERP, the most adaptable business management solution for growing and midmarket organizations.
At 4Sight, we have many years of experience in selecting and implementing the the required components that address your specific organisational type.
We offer a unique Services Delivery model that ensures that you get out more than you pay for – we call it Continuous Value Delivery.
And most importantly – 100% of our Customers are Happy!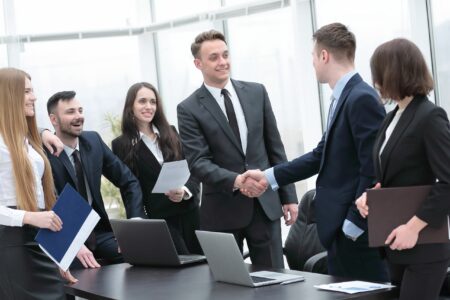 One complete package to run your business: Financials, Project Accounting, CRM, and Reporting and BI.  Acumatica punches above it's weight with advanced features found in Tier 1 ERP solutions costing at least 10 times more.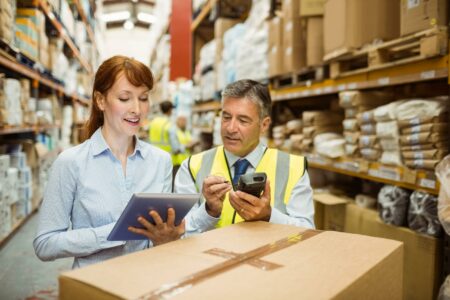 Manage quotes and orders, track inventory, automate purchasing, and improve customer service. Acumatica Distribution Management is fully integrated with CRM, financials, manufacturing and project accounting for visibility across the entire organization.  Plus,  a full-feature Warehouse Management System is embedded into the solution.
Integrate production planning, material purchasing, and shop floor scheduling with customer management, sales orders, inventory, purchasing, and accounting for real-time coordination of multi-plant activities.
Our Process Manufacturing module serves Pharma, Food, Chemical and other industries.
Use phones and tablets to capture material issues, move transactions, and labor with Acumatica's mobile app and scanning.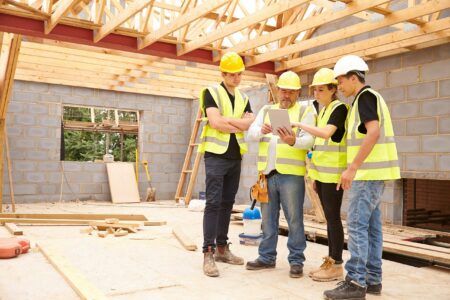 Easily manage operations & finances—including Project accounting, Project Management, Procurement, Stores Issues, PPE, Equipment in the field and service teams in one complete solution. Increase visibility, team collaboration, and profitability on every project and operation.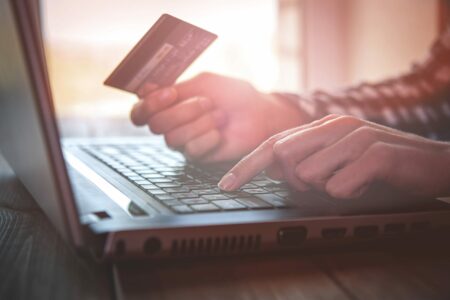 Deliver a consistent customer experience across all your sales channels with full integration between your online, mobile, kiosk, and in-store service.
HOW TO LEVERAGE A MODERN ERP
PLATFORM TO ENHANCE
PROFITABILITY AND SUPPORT NEW MARKETS
Nothing thwarts progress faster than a technology platform that fails to meet expectations.
Unfortunately, many companies spend months painstakingly implementing an ERP platform only
to discover it cannot fuel long-term growth.
To empower ongoing profitability, ERP platforms must be able to rapidly integrate new business
entities and applications while continually strengthening security.

Acumatica's modern ERP platform propels growth by delivering advanced financial applications,
web applications, and the ability to seamlessly integrate modern and legacy technologies—with little or no programming.

With Acumatica, scalability problems disappear. Companies can grow their global footprint without breaking the budget. They can even add users without incurring additional charges. The flexible platform can also support multiple tenants and instances on one platform while securing each tenant's data.

Organizations can personalize the ERP platform to support their unique needs and integrate with
a wide array of systems with little or no programming.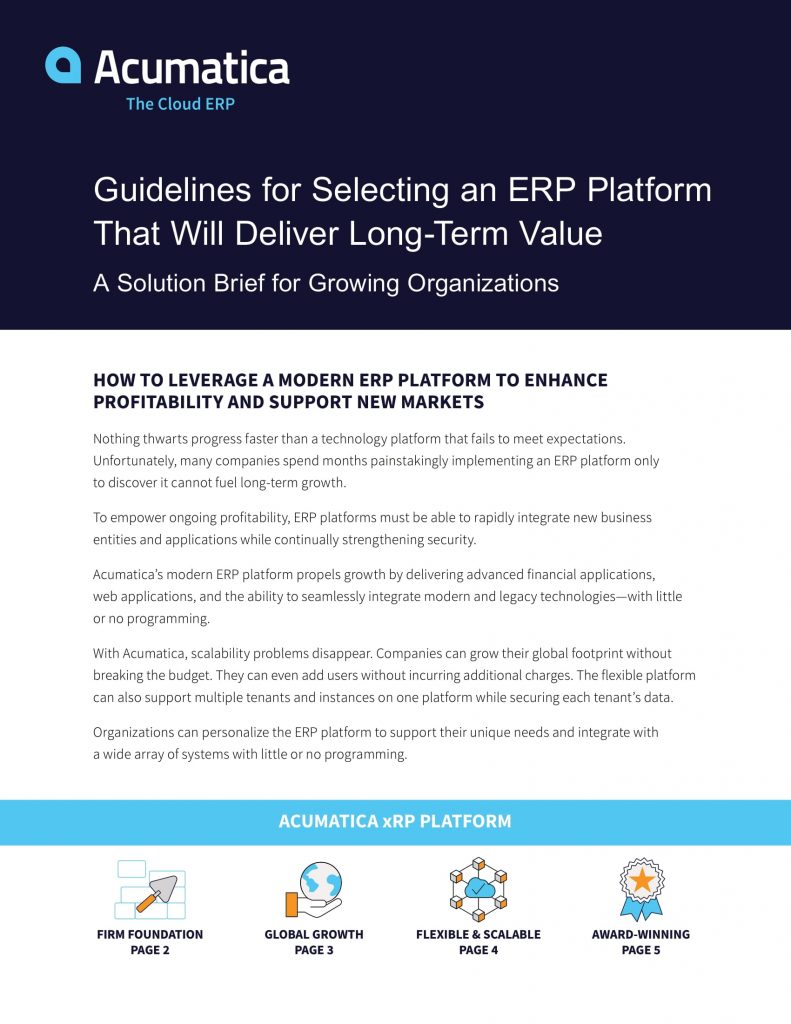 Gain a Competitive Edge with
Acumatica's Extensible ERP Platform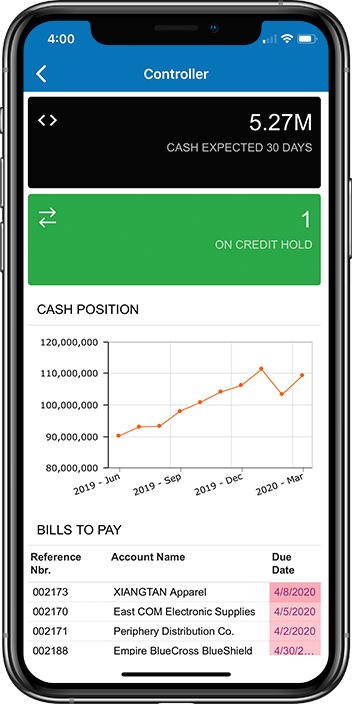 Intelligent, Scalable Technology
Acumatica Cloud ERP is the connected business platform empowering customers to transform their business by putting customer success at the heart of all their operations.
Acumatica Customer Satisfaction & Emotional Footprint
Acumatica scores higher than most of our peers in many aspects including Customer Satisfaction (G2 Momentum Grid 2021) Emotional Footprint (Infotech Software Reviews) and Usability (Nucleus Research 2021).
Products typically compared include Sage 300, Sage Intacct, Sage 200, Sage X3, SAP B1, SAP4 Hana, Syspro, Oracle Netsuite, Oracle Business Cloud, Microsoft Dyamics Business Central, IFS and Infor.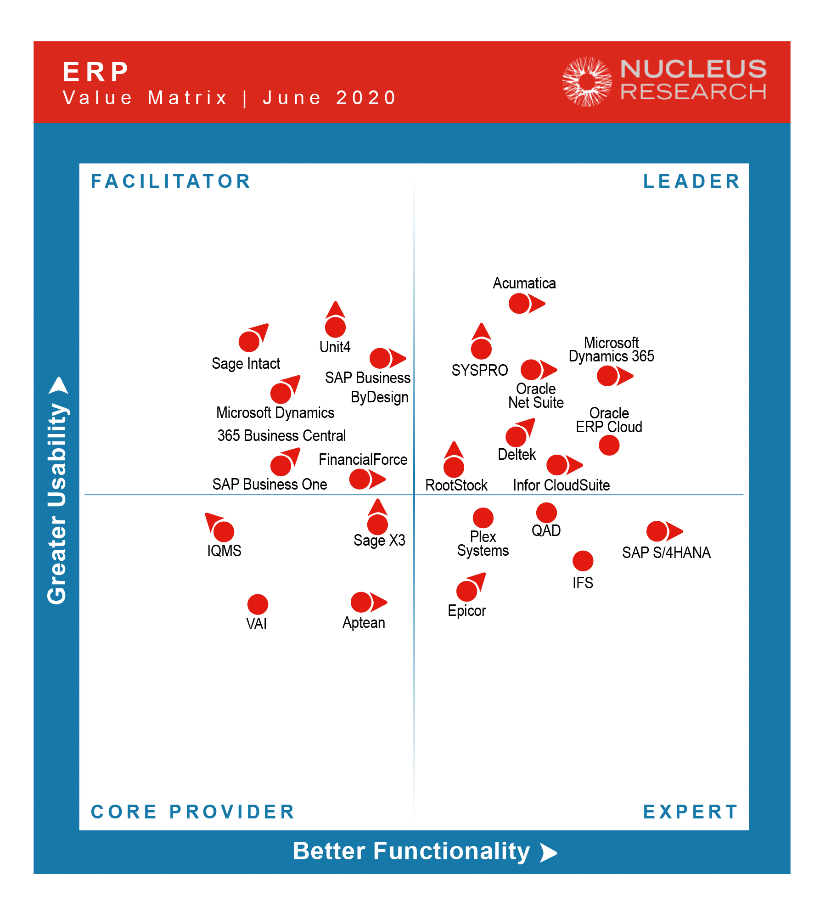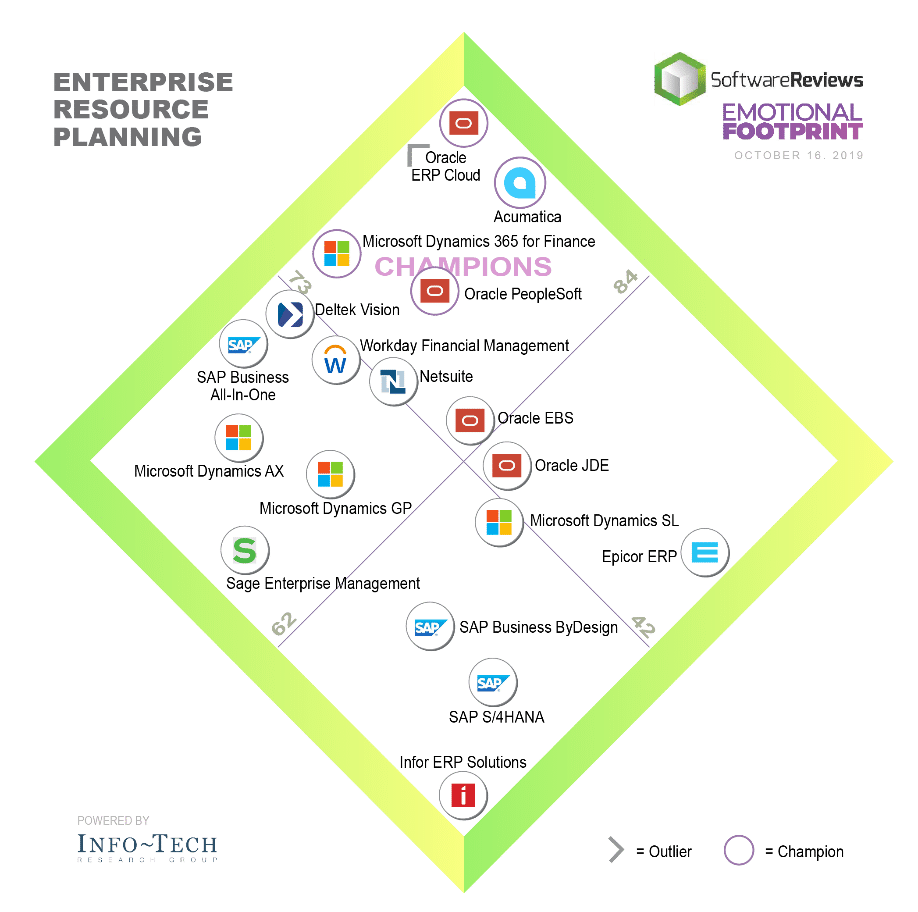 Ready to Put Acumatica to Work for You? Let's show you how.